Metall-Verteilerbox für Flexitech-Rohren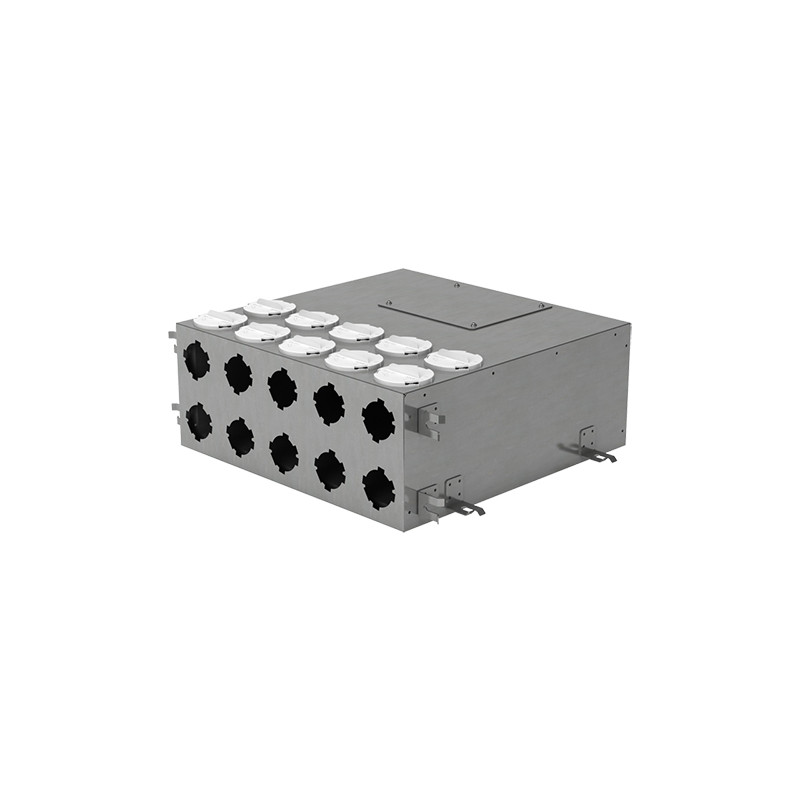 Die Verteilerbox wird verwendet, um ein Rohr mit einem mit dem flexiblen Rohrsystem von Flexitech zu verbinden.
Produktname
Model
EAN
Verfügbarkeit
Preis ohne MWSt.
Preis mit MWSt.
In den Warenkorb
APPLICATION
Supply or exhaust ventilation systems of residential spaces. Distribution of air from the ventilation unit through the ducts. The main air duct flange is sealed with a rubber gasket. The ducts are connected using flanges of appropriate size. The flanges are not included. Any unused ports are sealed off with air distributin box plugs.

DESIGN
The boxes are made of steel with aluzinc coating.
Most models have internal sound insulation layer. Those models do not have insulation layer: MADB 125/63x2, MADB 125/75x2, MADB 1160/63x8 and MADB 1160/75x8.
CUSTOMS CODE: 73229000