FILTER KF - Filter für Kamiventilator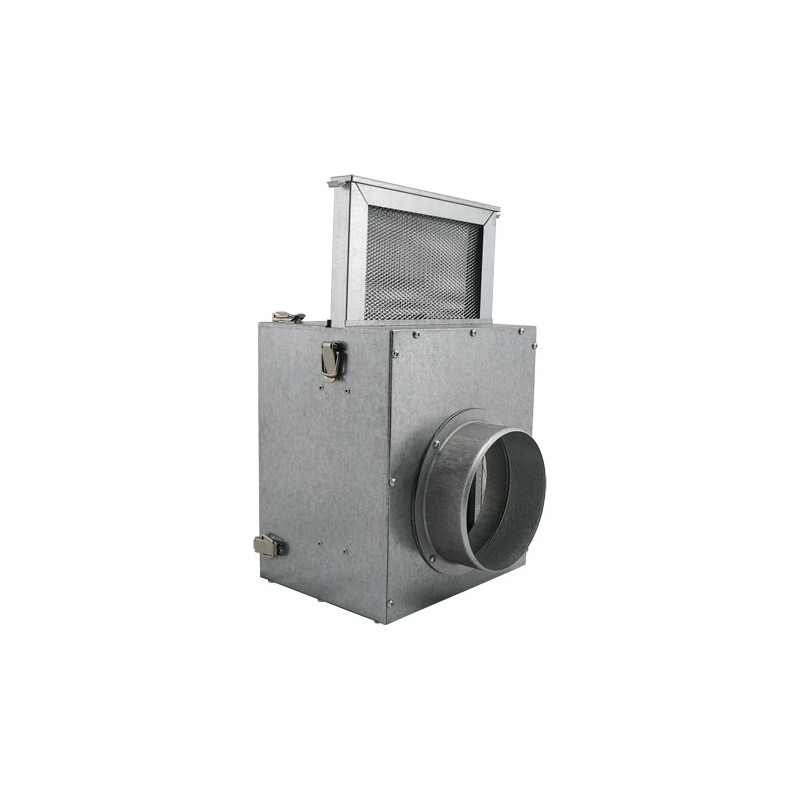 Der Grobpartikelfilter Dalap FILTER KF mit Streckmetall-Einlage beugt eventuellen Beschädigungen Ihres Kaminlüfters durch Schmutzpartikel im Rohrsystem vor.
Produktname
Model
EAN
Verfügbarkeit
Preis ohne MWSt.
Preis mit MWSt.
In den Warenkorb

APPLICATION
The FILTER KF filters are designed to capture any unwanted emissions from the fireplace hearth, greatly extending the life of the chimney fan.
DESIGN
The filters are made of galvanized sheet steel and are suitable for temperatures up to 150°C. The filter is connected to the fan casing by lock-latches to provide easy removal of the filter for cleaning.
This filter can be used in conjunction with chimney fan Dalap FN.
CUSTOMS CODE: 84213925